Annual Benefit 2018
COAR Peace Mission
Celebrating 38 years of protecting, educating, and healing
impoverished children in El Salvador.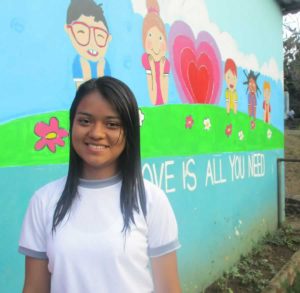 Underwriters $3,000+
John & Pat Shields
Richard Bill
Marty & Terry Tusim
Patrons $1,000+
Andrew & Allison Woss
Deacon Rich & Barb Mueller
Schaefer Family Foundation
Sebastian & Mary Coppola
Timothy & Sharon Baechle
Jeff & Karen Sanson
John & Celeste Gladych
Joe & Anne (in memorium) Raguso
John & Elisabeth Posch
Fr. Bob Sanson
Jean Stratton
Lucy Zahler
Meghan McCarty
Mike & Peg Cachat
Tony & Mary Cook
Ed Katkic
Clark & Tricia Khayat
Sam Totino
Bill & Bette Downing
Tom & Louise Brick
$85,000+ raised,
and growing
Thank you:
Benefactors $5,000+
Mike & Sandie O'Neill
Genevieve Richter, In Memoriam
Joe Haas, In Memorium
Bill & Judy Head
Bruce & Debbie Jarosz
Jim Hennessy
Tony & Molly Musca
Michael & Veronica Leahy
Rob Held, In Memorium
by Daphne and Jeanne Held
On April 28th
Cardinal Rosa Chavez brought with him:
Bl. Romero and Fr. Ken 's legacy,
passion for the voiceless that he serves in El Salvador,and
hope for the future of El Salvador's children served so joyfully at COAR
200+ celebrated in person with with
food and drink and mass
Bishop Nelson Perez and the Diocese of Cleveland celebrated all weekend, (click for more)
Sponsors $500+
Nilda Ramos & Milagros Ortiz
Jack Horner, In Memoriam
Strongsville HS Spanish Honor Society
Joan Myers
Calfee, Halter & Griswold LLP
Clayton & Margaret Heydorn
Dr. Tom & Marsha Walker
Society for the Propagation of the Faith
John & Sandy Ladd
St. Dominic Parish, Shaker Hts.
Thomas & Patricia McLeary
Ursuline Sisters of Cleveland
Brian & Susie Head
Fr. John Brenkle
Jeffrey & Liz Colby
Mary Ellen O'Mara
---
Ana Ruth ready graduate, above,
new to COAR in 2007, below –
You make this happen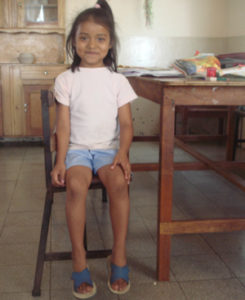 Donation notes:
• We read the comments!
• If monthly, please check the "Make this a monthly gift" box.
• On behalf of a company? Check the "Make this gift on behalf of an organization" box – or – tell us in the comments.
• Memorial or Honorary? Tell us about in the comments, e.g.:To Whom to send a card or other instructions.
• Any special message? Tell us in the comments box.
• We read the comments!