COAR Peace Mission Annual Benefit
Celebrating 38 years of protecting, educating, and healing
impoverished children in El Salvador.
Honoring for his many years of support:
His Eminence
Cardinal
José Gregorio
Rosa Chavez
of San Salvador
(NEW DATE!!!)
Saturday, April 28
(NEW!!!)

6:00 pm Mass
7:00 – 10:00 pm
Heavy hors d'oeuvres & Cocktails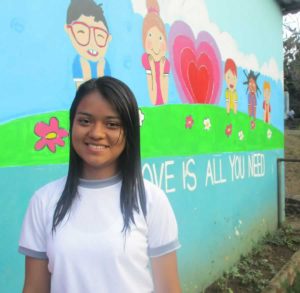 Center for Pastoral Leadership
(also the COAR office)
28700 Euclid Ave. * Wickliffe, OH 44092
Resurrection Chapel & Founder's Room
---
---
Be part of the Legacy
$5,000- Benefactor * $3,000-Underwriter * $1,000-Patron
---
---
Join the fun!
Tickets on sale Now: $75/ticket ($50/ticket deductible)
Raffle * Salvadoran Crafts * Fun!
(440) 943-7615
---
---
Ana Ruth ready graduate, above,
new to COAR in 2007, below –
You make this happen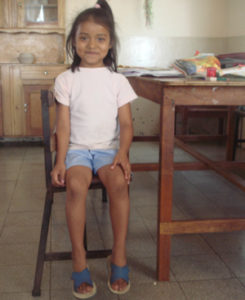 Donation notes:
• We read the comments!
• If monthly, please check the "Make this a monthly gift" box.
• On behalf of a company? Check the "Make this gift on behalf of an organization" box – or – tell us in the comments.
• Memorial or Honorary? Tell us about in the comments, e.g.:To Whom to send a card or other instructions.
• Any special message? Tell us in the comments box.
• We read the comments!