COAR Peace Mission Annual Benefit
Celebrating 37 years of protecting, educating, and healing
impoverished children in El Salvador.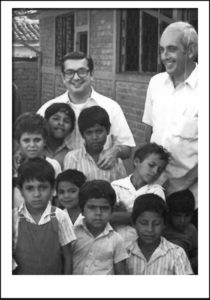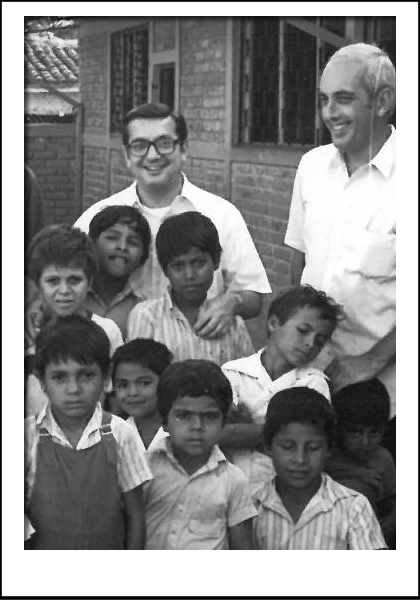 Honoring for his many years of support:
The Most Reverend
Anthony M. Pilla
Bishop Emeritus,
Diocese of Cleveland
(NEW DATE!!!)

(no fall benefit)
Saturday, May 13
5:00 pm Mass
6:30 – 9:00 pm Heavy hors d'oeuvres & Cocktails
Business Casual

Center for Pastoral Leadership
(also the COAR office)
28700 Euclid Ave. * Wickliffe, OH 44092
Resurrection Chapel & Founder's Room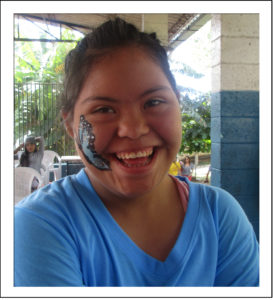 ---
---
Be part of the Legacy
$5,000- Benefactor * $3,000-Underwriter * $1,000-Patron
---
---
Join the fun!
Tickets on sale Now: $75/ticket ($50/ticket deductible)
Raffle * Salvadoran Crafts * Fun!
(440) 943-7615
---
Press Release:
Cleveland Bishop Emeritus Anthony M. Pilla to be Honored on May 13
Press Contact: Bob Burford * bob@burfordpr.com * 330-842-1258
Cleveland Bishop Emeritus Anthony M. Pilla will be honored on Saturday, May 13th for his many years of support of the COAR Peace Mission. COAR is the community of Oscar A. Romero in El Salvador. Since 1980, the COAR Peace Mission has been providing quality education, health care, spiritual richness and a safe and loving home for children in that country, which is racked by violence and beset by poverty.
The COAR Children's Village was founded by Reverend Ken Myers, a Catholic priest from Cleveland. The Salvadoran Civil War (1979-1992) created a large number of refugees and orphans, and Myers responded to the need. Monsignor Romero, Archbishop of San Salvador and an outspoken critic of the war, was assassinated early in 1980. Because of Fr. Myers' admiration for the man and his message of peace, he named the growing community Comunidad Oscar Arnulfo Romero (COAR).
The Most Reverend Anthony Pilla, who served as Bishop of the Cleveland Diocese from 1980 to 2006, was asked recently about his ongoing support for COAR's mission.
"(I support COAR) because they do good work," Pilla said. "Because that's where we've got to be. The church has never forgotten the poor. There's no substitute. What's the alternative? Gangs and poverty? The blessing is ours, not the other way around."
"We are proud to be honoring Bishop Emeritus Pilla for his support and for his message of hope for El Salvador," said Mary K. Stevenson, COAR Executive Director. "This occasion allows us to recognize that support and give others a chance to assist these vulnerable children."
The benefit takes place at the Center for Pastoral Leadership, at 28700 Euclid Ave. in Wickliffe. The event begins with Mass at 5 p.m., followed by heavy hors d'oeuvres and cocktails. Tickets are now on sale, and patron levels allow supporters to be part of the COAR's legacy.
To purchase tickets and learn more about COAR's Annual Benefit, visit https://coarpeacemission.org/ or call 440-943-7615.
###
---
---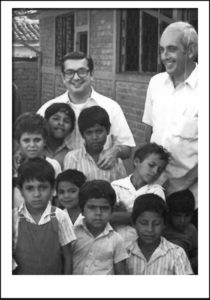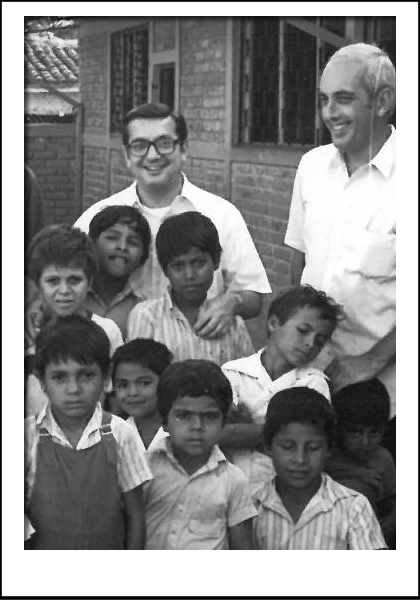 Donation notes:
• We read the comments!
• If monthly, please check the "Make this a monthly gift" box.
• On behalf of a company? Check the "Make this gift on behalf of an organization" box – or – tell us in the comments.
• Memorial or Honorary? Tell us about in the comments, e.g.:To Whom to send a card or other instructions.
• Any special message for Bishop Pilla? Tell us in the comments box.
• We read the comments!