In 2009, The Sisters of the Incarnate Word said goodbye to the children and turned daily management of the Children's Village, School and Clinic over to the Archdiocese of San Salvador which always had official responsability for the community.  The transition to direct Archdiocesan management occured at the same time that El Salvador experienced a significant shift in how childcare is regulated.  In 2009, the Salvadoran government passed a monumental new child protection law that lead many smaller NGOs to shutter their doors and leave the country.
LEPINA, the new Salvadoran child protection law, would now guarantee that every child (at home or in a facility) had a guaranteed right to an education, proper healthcare, and a childhood free from sexual, emotional and physical abuse – regardless of economic or family conditions.  COAR already met these expectations very well.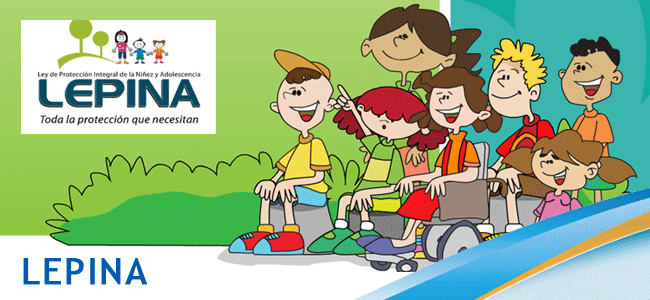 COAR had its own school serving pre-K through high school.  All of our children were guaranteed a good education, in a safe environmnent, with all needed academic supplies.  COAR had an on-site clinic with a doctor, a dentist and a laboratory.  And, COAR had a great leadership team:  Director, Psychologist, Social Worker, Education Director and support staff.   The Children's Village had even created an 88 page Child Protection Policy that outlined the rights and responsabilities of all children, support staff and professional staff directly tied to the new LEPINA child protection law.
Under LEPINA, foster care facilities, or HOGARES, as they are known, must employ psychologists and other professionals to address and hopefully overcome the abuse, trauma, and psychological scars that all children in such communities carry with them daily.  To more fully support this goal, COAR's director sought local Salvadoran donors to create the 1st-in-the-country "Ludoteca" or child therapy center in a fostercare facility.  COAR's Ludoteca was inaugurated in 2015 and serves all of the children in the community.  Daily, there are therapy sessions using:  art therapy, play therapy, music therapy, and stress management programs.  The goal is simple:  when working with abused and abandoned children, help them to overcome their traumas and poor coping mechanisms so that they can lead productive adult lives in healthy and committed relationships.
In 2014, COAR welcomed a new congregation of Catholic Sisters to our community:  The Sisters of Our Lady of the Pillar of Zaragoza, Spain.  This congregation has no administrative role at COAR. Instead, they are role models and friends who tutor the kids in any areas of deficiency while also leading the children in their spiritual development in coordination with the local parish.  Being a foster care facility created in the family model, the housemothers represent the surrogate parents and this wonderful community of older nuns brings the wisdom of the previous generation – the grandparents – to the children each day.
COAR, under the direct administration of the Archdiocese of San Salvador, continues to strive to meet the constantly evolving needs of Salvadoran society.  Gang violence, forced gang recruitment, narcotrafficking and extortion have taken hold in post-war Salvadoran society.  An international aid worker with experience in Somalia and other hot zones said it best, "the Salvadoran Civil War shredded the social fabric of the country and the country is bleeding from gang violence and extreme poverty".  For decades, COAR has stood with the poor, abused and abandoned children, hopeful and optimistic, that by living the Gospel and following the example of Blessed Oscar Romero, and the countless other Catholic religious and lay volunteers, we can nurture the next generation of adults who will lead El Salvador to a better future.