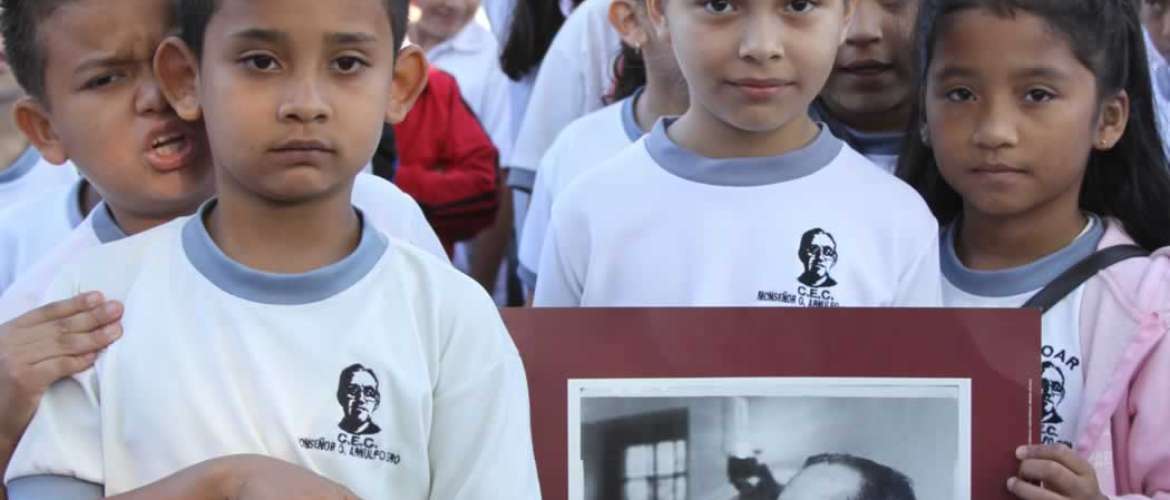 March 24th – Anniversary of Msgr. Romero's Murder
Celebrated at COAR with a march from Zaragoza's Romero monument (with the band), lots of signs and pictures, and a great party!
You can see the children's pride in the legacy of Msgr. Romero and their country – again – helping  to prevent crisis at the US border.