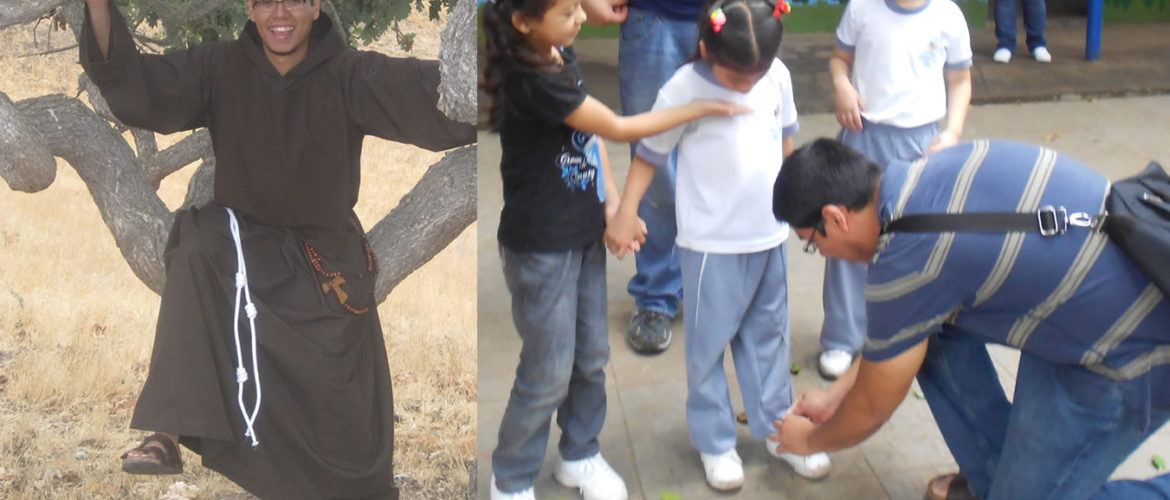 The Loss of a Cherished Friend: Saul Soriano, OFM Cap.
Capuchin friar Saul Soriano's sudden accidental death leaves us heartbroken: the COAR children, the staff in the US and El Salvador, the volunteers, and our countless visitors. Saul was funny, kind, cheerful, and smart. His easy demeanor hid depths of strength and moral clarity. COAR is a better child-care facility, a home, because of him. It is impossible to think we will never again see him strolling the grounds, children trailing behind, swarming around, hanging off his arms and legs, all the while laughing and cajoling them to be their best.
It is impossible to think that he will never again design a prayer service for the children or have a deep and meaningful talk with the teenagers, a group of visitors, or the staff. The COAR we pictured in the future always included Saul. The only consolation is that he is now unbound by time or place and is free to love the children with perfect clarity. He is with St. Oscar Romero and all those saints and martyrs of El Salvador that served the people, just like Saul intended in life and continues in death.
He entered our lives during that fundamental summer of 2012 when the Archdiocese of San Salvador named a new Director of the Children's Village – three years after the departure of the Incarnate Word Sisters in 2009. As a Capuchin postulant, he was enrolled at Cleveland's John Carroll University as an undergraduate. He came into COAR's office, housed in the same building as the Capuchin formation program, and introduced himself. Though he grew up in El Salvador, literally, just up the road from COAR, he hadn't heard of it until he came to Cleveland. But, he never left COAR's heart after that, nor COAR his. He was deeply engaged in the welfare of the entirety of COAR: children (of course), staff, visitors, volunteers, and especially our relationship with the local Church. In his obituary on the Capuchin website (http://capuchin.com/index.php/760) they write, "His interests were seemingly endless, as was his commitment to various ministries and services." COAR was lucky to have his commitment.
He knew El Salvador: the deep wounds suffered by its people, the poverty, the problem with gangs fueled by drug money from the US. He also knew, and brought it alive to all of us, the resilience and strength of the Salvadoran people – and their joy. He knew the pain of families split by immigration, the dislocation and disorientation of the immigrant, and the synthesis of becoming a new person, formed by both the US and El Salvador. He brought all of this insight to his work for COAR.
He put all of this knowledge, wisdom, and energy into Christian submission in his vocation to the Capuchins. His vocation was a model for the COAR children of humility and joyful service. To say that we will miss him is to know that words fail. We will try our best to honor his service and memory by being our best. Vaya con Dios, amigo de COAR.