Three ways to give: credit card (below), direct-debit-US-only (below),  Venmo & PayPal (you'll get the option at check-out – or – click here)
As always, remembering those who chose COAR, (please indicate in the comments if this is a memorial; also tell us if you would like us to notify the family, and supply the address or call/email to ask us about it.)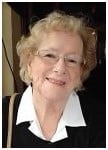 Donation notes:
We read the comments!
If monthly, please check the "Make this a monthly gift" box.
On behalf of a company? Check the "Make this gift on behalf of an organization" box – or – tell us in the comments.
Memorial or Honorary? Tell us about in the comments, e.g.:To Whom to send a card or other instructions.
Giving Tuesday? Sponsor a child? Visit the Giving Tuesday page (click) – or – Sponsorship page (click) for more options – or – use the comments box.
Looking to donate stock, or through an IRA-QCD (Qualified Charitable Distribution under §408(d)(8))? Details (click here) or contact your retirement manager.