COAR's EIN ~ Employer Identification Number

Why can't I copy and paste this? For security we've made this number readable by a person, but not readable by internet bots. Security of your donations, by any means, is our priority.
87% – that's the average over the past several years of donations going to our programs.
6-8% goes to administration such as processing 4,000 gifts per year.
5-7% goes to fundraising such as travel to make mission appeals around North America.
Contact the COAR Peace Mission office for details.
Contact our office to request the information you need: our broker, Acct#, DTC#, etc.
IRA-QCD ~ IRA Qualified Charitable Distribution, §408(d)(8)
If you are least age 72 (70 ½ if you reached 70 ½ before January 1, 2020) years young, you must begin taking IRA distributions. For some types of IRAs you can choose to direct a distribution to a qualified charitable organization, for a qualified charitable purpose, and thereby defer it as income.  COAR is ready for this. Please contact your retirement manager or firm to make sure of your own situation. 
Our receipt contains the gift details and this language:
"COAR Peace Mission is a charitable corporation under IRS section 501(c)3. Your gift is a qualified charitable distribution (QCD) in accordance with IRS regulations. No goods or services were received in exchange for this gift."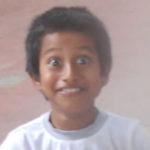 A DESPERATE PLEA!
Please tell us to expect a gift:
from whom (you), approximately when, the issuing company, the amount. 
Why?
If a check arrives without your name we cannot find out who gave the gift from the issuer.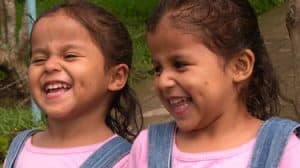 Thousands of companies match their employees' charitable contributions. Be sure to contact your human resources department to see if your company will match your donation.  Current companies that match COAR gifts: 
Bank of America, Chubb Insurance, Aetna Insurance, Home Depot, Verizon, Prudential Insurance, Lubrizol,Sara Lee, Illinois Tool Works, General Electric, Progressive Insurance, Pepsi Bottling Group
COAR Peace Mission is a listed charity with legacy.com. Asking that gifts be given for the COAR children in lieu of flowers will ensure your loved one's legacy. We can supply memorial cards, envelopes, or other materials.  We publish all gifts on our website as a lasting tribute.
Planned Giving ~ Remembering the Children in Your Will
By remembering the COAR children in your will you can continue to change lives. We can send you information about including COAR in your estate plans. However, it is as simple as letting your estate planner and heirs know your wishes: simply provide our name, address, phone number and EIN# to your life insurance agent, your financial advisor, or attorney. COAR Peace Mission, Inc. is a 501c3 charitable corporation and all donations are fully tax-deductible. 
Ways To Support COAR:
Name "COAR Peace Mission, Inc." as a beneficiary in your life insurance policy;
Designate "COAR Peace Mission, Inc." as a full, partial or contingent beneficiary in your retirement account;
Make a bequest to "COAR Peace Mission, Inc." in your Will or Revocable Trust.
Types of Bequests: 
PERCENTAGE bequest: bequest a percentage of your estate's value
SPECIFIC dollar bequest: bequest a specific amount of money from your estate
RESIDUAL bequest: request a donation be made from the balance or residue of your estate.