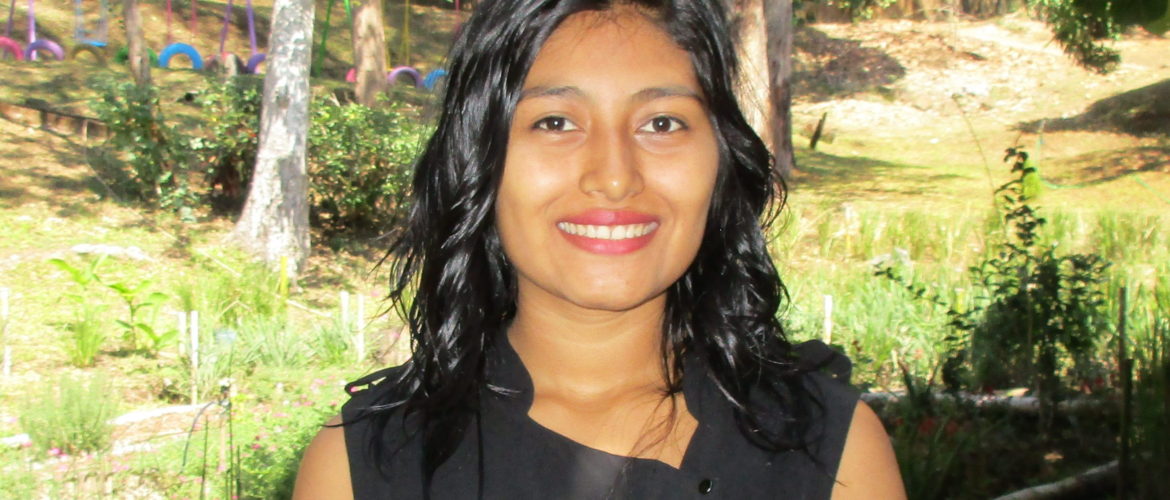 1st time ever: COAR WINNER: Scholarship to the Jesuit University (UCA)
COAR had a simple beginning. War was raging in the countryside and displaced families, women and children were fleeing to the outskirts of San Salvador for safety. A Cleveland priest working in the parish of Zaragoza in El Salvador noticed the growth in child war refugees and decided to do something about it. Through the generosity of so many back in Cleveland and then around the country, the Community of Oscar Arnulfo Romero was formed: a safe space for these young war refugees. But, a bed, some clothes, and food was not enough. Within a decade, COAR had 10 houses sheltering more than 100 child refugees; a school and a clinic.
But, in those early days during the war, the nuns working at COAR were focused on survival, shelter and love. Today, 37 years after our founding: a year that saw the murder of Archbishop Romero in March (1980) and the murder of the 4 US Churchwomen in December (1980), we are so proud to share the news that one of our COAR internas, Maria Mercedes, has won the prestigious "Programa de Becas Martires de la UCA". The UCA is the Jesuit University in San Salvador where six Jesuit professors, their housekeeper and her daughter were brutally murdered in 1989 by the Salvadoran military.
The Martyrs Scholarship at the Central American University (Jesuit, UCA) was founded by US Jesuit Dean Brackley in order to identify those young people of exceptional potential who have demonstrated true academic achievement but who come from families of extreme poverty. In a country like El Salvador, the Martyrs Scholarship is a very prestigious award and the competition for the few positions is fierce.
For the first time ever, a COAR resident has won this award. Maria Mercedes will receive tuition plus a subsidy for books, food and housing during the week. On the weekends, Maria Mercedes will return to COAR to tutor the younger kids and serve as an amazing role model.
We have attached a 13 minute video produced by the UCA that highlights the program, the 3 previous scholarship winners and paints a very honest portrait of life in El Salvador among the poor – and what this opportunity can do for them. The video is in Spanish but there are ENGLISH subtitles.
If you have been to El Salvador, you will recognize the wonderful people and countryside that you visited. If you have never been to El Salvador, this video is a great window to this land of wonderful, faith filled people, whom you will grow to love. Enjoy the video produced by the UCA:
http://www.uca.edu.sv/noticias/video-1908