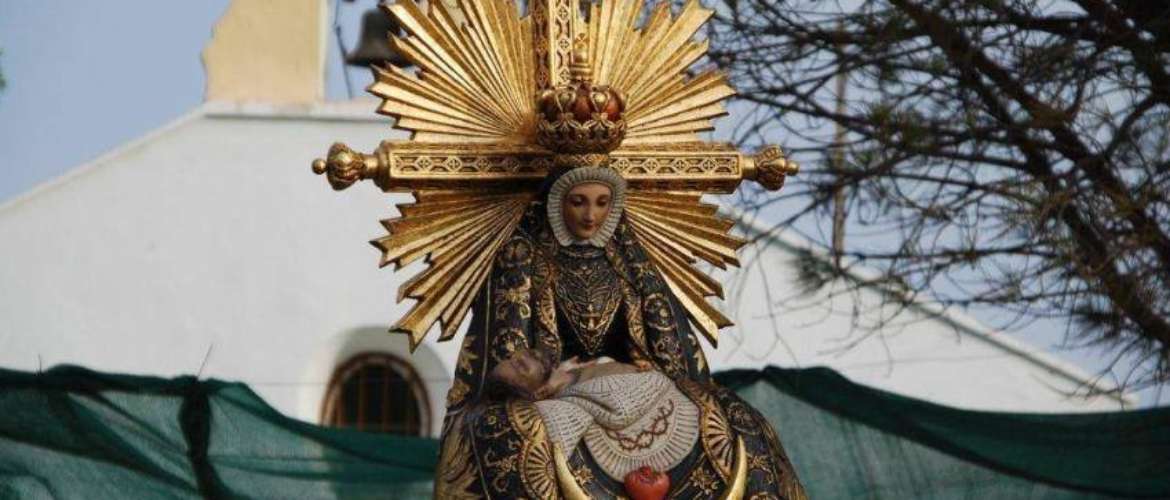 Pilgrimage to Ciudad Dolores, Cabanas, El Salvador – Holy Week
Friday, April 11th — Visitors from across El Salvador, Honduras and even Guatemala make their way to the Department of Cabanas, El Salvador, to the town of Ciudad Dolores in North Central El Salvador for the Pilgrimage of the Virgin.
Each year, before Holy Week, thousands of pilgrims visit Ciudad Dolores. It is a Romeria. A Romeria is a religious pilgrimage. The word originally meant "one traveling towards Rome". The Department of Cabanas – in northern El Salvador, has a population of around 200,000. The area is known for gold/copper mining, pottery, grain, lime and cheese production.
Many participants come to thank the Virgin Mary for all that they have received and to ask for miracles. It is a well known and solemn occasion. Water is placed on altars to represent the tears that Mary shed for the death of Jesus. The church, as the local priest states, is a simple and humble one. But, it is an area deep in faith and love for Mary and Jesus.