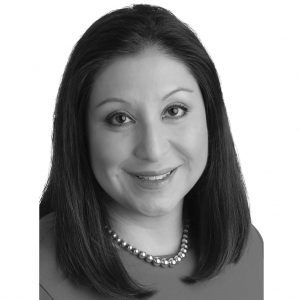 Margarita S. Krncevic is currently Of Counsel at Benesch, Friedlander, Coplan & Aronoff LLP, and is a skilled labor and immigration attorney with prior in-house legal experience at a Fortune 50 financial services company in Washington, D.C.
She counsels employers to comply with federal, state and local laws in taking workforce actions, such as hiring, progressive discipline, terminations, requests for religious or ADA accommodations, managing FMLA (including intermittent) leave, and mitigating co-employment issues. Margarita represents clients in workforce disputes at jury and bench trials, hearings, arbitrations, mediations, and administrative proceedings before federal, state and local agencies. Margarita is a native Spanish speaker and also advises her clients on compliance with immigration issues, including H1-B and family-based visas, labor condition applications, and conducting I-9 audits.
Margarita joined the board in 2020. COAR's mission is what attracted her to the organization. As a native of El Salvador, she felt compelled to assist COAR in furthering our mission of helping educate and house the neediest of kids in her native country. She also serves on the board of Global Cleveland and was named a Notable Immigrant Leader by Crain's Cleveland 2020.