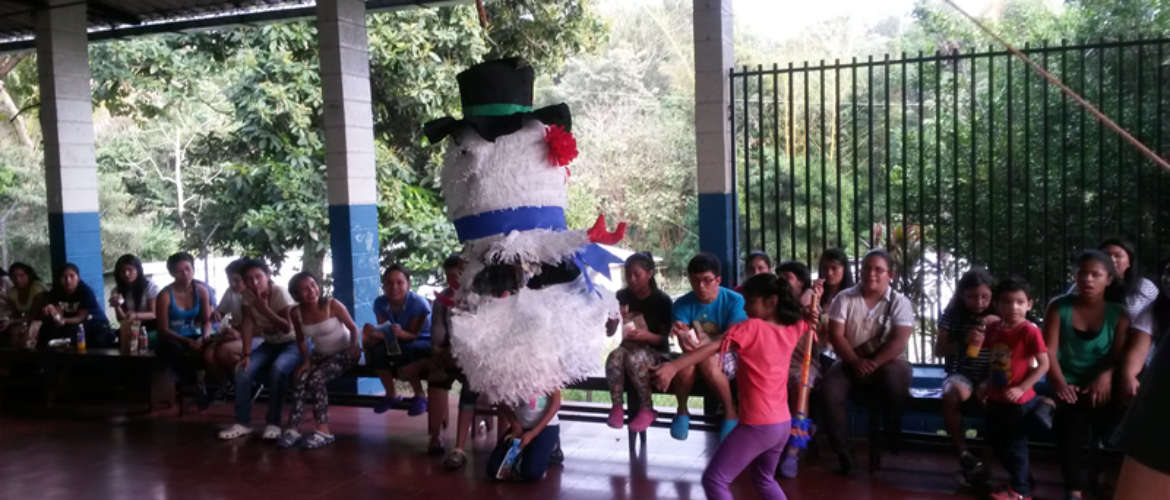 Christmas Pinata Party 2015
Each December, some of the COAR kids are able to connect with distant relatives so that they can spend the holidays with family.  The Courts must conduct background investigations of these families to ensure the safety of the children but if approved, we are very happy to see the kids spend the holidays with their families.  However, for some of our kids, COAR is their only home 365 days a year.
So, for these kids, we are always looking for ways to make the holidays special.  In December of 2015, Herbalife El Salvador, hosted a pinata party for the kids.  They brought a clown, several pinatas, snacks and a Christmas gift especially chosen for each child recipient.
As you can see from the pictures, the kids really enjoyed the party.  We are fortunate the businesses and church organizations in the area have begun to host events for the kids.  It is a true sign of COAR's positive reputation that local Salvadoran groups that have limited resources are now choosing to invest those resources in our kids.