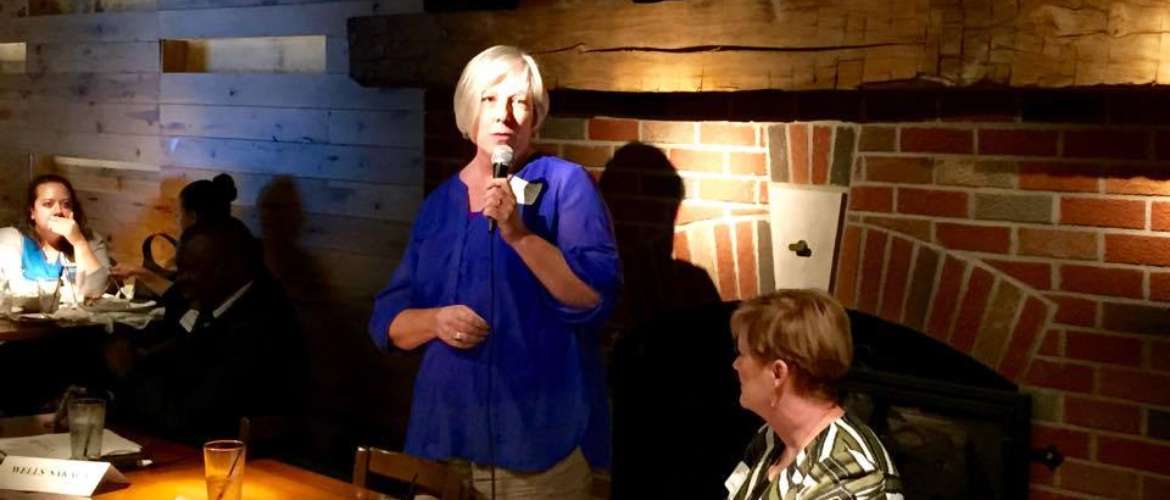 COAR Invited to Speak at the Cleveland Council on World Affairs
On Thursday, September 10th, COAR's Executive Director Mary Stevenson, was invited to speak at an evening program sponsored by the Cleveland Council on World Affairs. It was an intimate gathering at the Market Garden Brewery on West 25th street in Cleveland, Ohio. CCWA had reserved Market Garden Brewery's conference room for this wonderful event. It was a warm and welcoming room furnished with a long bar and an LCD projector and screen. Three different education-focused non-profits were invited to speak: COAR, HELP – Malawi, and Bright Star.
There was a good turnout. At least a dozen "Friends of COAR" attended the event including Board Members and long time donors and supporters. The purpose of the event was to raise awareness of the educational programs carried out in developing countries through the support of local non-profits.
Mary began by giving a very brief history of COAR, Oscar Romero, and the four Churchwomen. She discussed the evolution of COAR's mission from its origins serving civil war orphans to its current population caring for the extremely poor, abandoned and abused children. Mary highlighted the need for COAR to offer a safe place free from the violent gang-element that is destroying the social fabric of the country. She concluded by reviewing the schools curriculum and programs and how we are working to align our educational goals with the real employment needs of the country.
There was a brief question and answer period. Everyone enjoyed the evening in a truly remarkable setting. If your organization would like to host a program on Education or Childcare in the developing world, feel free to contact us for more information.