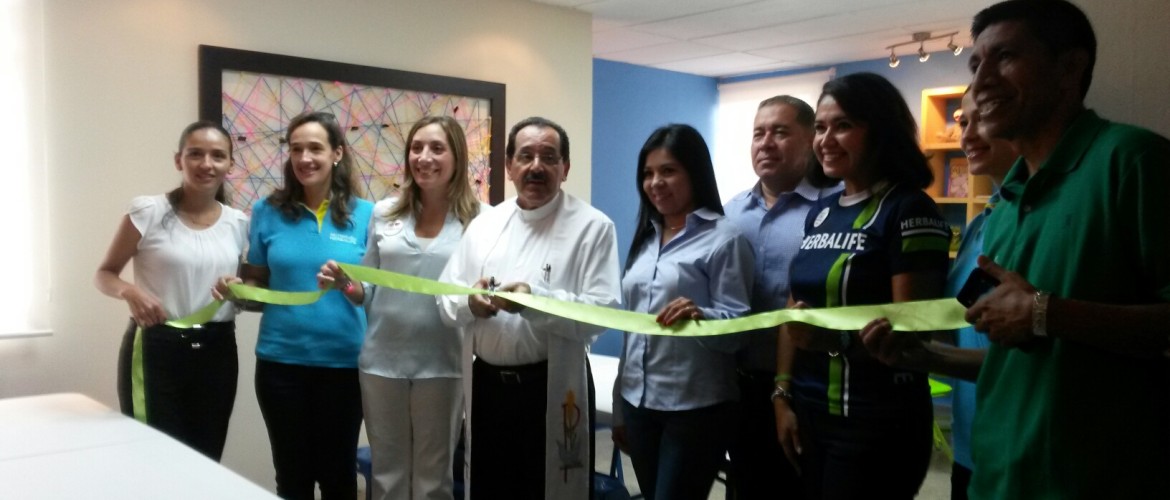 COAR opens its own Art, Music and Play Therapy Center thanks to a generous Salvadoran Donor
When the Salvadoran Civil War was ravaging the country, destroying families and generating countless widows and orphans daily, our Founder, Father Ken, was focused on sheltering, protecting, feeding and clothing the growing mass of war-orphaned Salvadoran children.  There was one clear over-arching goal:  protect the children so that they could survive the war.
35 years later, the Salvadoran children are in desperate need of help, but, a different kind of help.  The children today are not war orphans.  Rather, they are desperately poor children often raised in abusive homes  in a post-war society where forced gang-recruitment and terrible unemployment threaten all children's futures.  Throughout the 1980s, the Civil War destroyed the fabric of this incredibly warm and friendly society.  Not only did 70,000 people die during the war, 20% to 30% of the population fled the country for their own survival.  What was left was a country of children without fathers in a land which itself seemed to suffer from Post Traumatic Stress disorder.  Today, COAR is protecting, nurturing and caring for the next generation of Salvadorans who must pick up the pieces and rebuild the social fabric of the society.
For years, our goal was to feed, clothe, educate, love and provide medical care to the poor and abused children. Today, thanks to a generous Salvadoran donor, we have the power to begin to heal the psychological scars which so often inhibit healthy interpersonal relationships, self-esteem and one's ability to see a bright future through hardwork.
Herbalife El Salvador solely funded the renovation of one of our residences – converting it from a residence into a Mental Health Therapy Clinic.  What was once a bedroom, dining room, kitchen and study-area is today a bright, welcoming, modern facility offering our kids music therapy, play therapy and art therapy.
The 35 year old appliances were removed; the interior walls were torn down; the entire electrical system was replaced and modern lighting added.  The bathroom was renovated, new drop ceilings installed and new chairs, desks, tables and storage units were donated.  The entire facility was given a fresh paint facelift and a contest was held in which the internos competed to see whose artwork would be chosen for the exterior mural.   Today, there is a bright and welcoming Therapy Center on-site where our psychologist and social worker can work one on one with the children through play and art therapy.
Herbalife not only donated the materials and labor to remodel the facility, they are providing a year's worth of training for the support staff.  In return, COAR promises to staff the facility and use it fully to support our children.
On June 12th, 2015, COAR inaugurated the Therapy Center marking a NEW DAY in our history of service to the children of El Salvador.  We now have the tools to begin to heal the deep and profound damage that has been done and offer our internos a better chance at a bright future – one in which they are not prisoners to their past abuse but individuals who are creating their own futures.  We are so grateful to Herbalife and to our Salvadoran Executive Director who had this vision for healing and made it a reality – on their own!