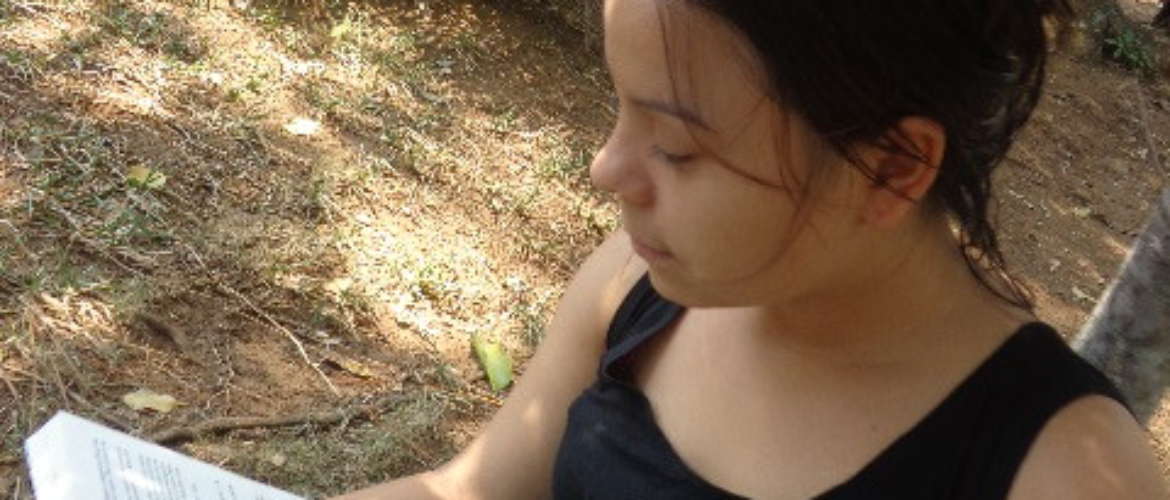 COAR TEENS LOVE TO READ: Interview with Damaris
Damaris is an amazing young lady who loves to read.  Her most common catch phrase is "you don't have a book that I could read, do you?"  Although she didn't read as a young girl, she has developed this amazing passion which has made her into the fascinating, intelligent and reserved young lady that she is today.
Question #1:  When do you like to read?
I like to read whenever I am sad or about to cry.  I find a spot that is peaceful so that I can disappear in the story.  Usually, I find myself reading in my bedroom – draped across my bed.
Question #2:  What are your 3 favorite books?
I like so many books.  But, among my favorites are:
The Twilight Series by Stephanie Meyer – an American young-adult fiction writer;
Forgive Me if I Call You Love by Federico Moccia – an Italian writer, screenwriter and film director;
Veronica Decided To Die by Paulo Coelho – a Brazilian lyricist and novelist who is the all-time bestselling Portuguese language author.
I just love the plot of each one of these books.  What is most remarkable is that when I hold any one of these books in my hands, and, when I begin to read, I forget all of the sorrow and sadness in my life.  I become one with the story – living alongside its characters.
I love to read in order to escape.  It helps me to feel that I am not alone.  The book, its words and sentences, come my friends.  Whenever anything terrible happens to me, the first thing that I do is to pick up up a book so that I dont cry – and soon, I forget…
For me, reading is imagining a world without any limits.  Reading allows one to feel free.  It offers moments of pure happiness.  Its a happiness that I love to feel and to share with others.  Often, I run to my friends to share with them something that I had just read in one of my books.
Question #3:  How old were you when you first loved to read?
I was 8 years old when I first began to read.  At first, I loved short stories and fables.  Since I didnt attend school until I was older than most, reading was actually hard for me.  But, the first book that I read was "The last cherry".  I still remember that I loved this book and that it really made an impact on me.
Now, I love to read Romance Novels and Fantasy Stories.  But, if I had to choose, my favorites would have to be Romance Novels.  I try to enjoy every last word.