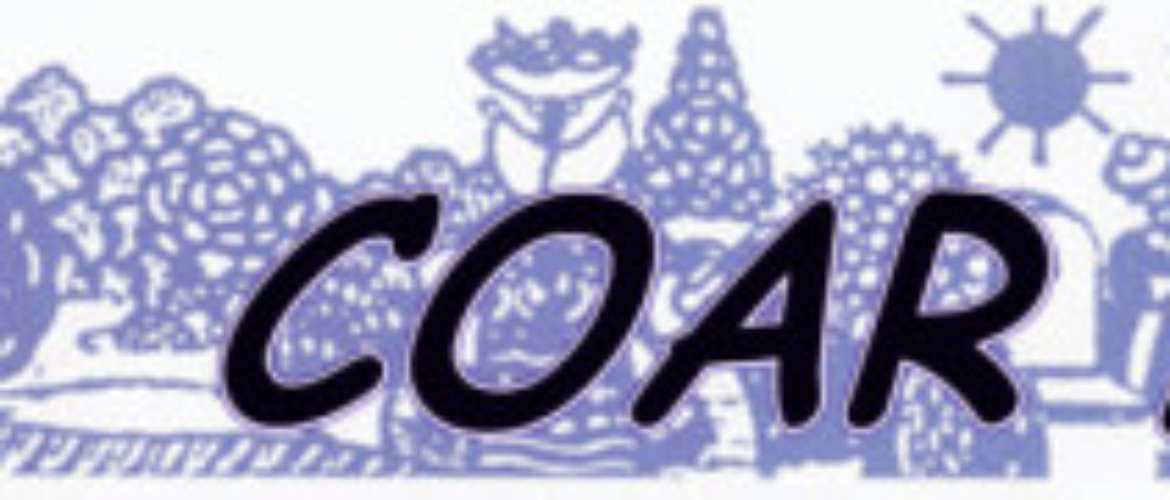 December 2014 Newsletter page 4 & 5
Some Christmas Gifts . . . Salvadoran Companies and Clubs that help the children with events from pure fun to education.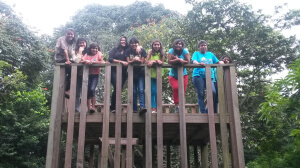 Seventeen COAR children went on a field trip to Bicentennial Park which is located in Antigua Cuscatlan. It is an ecological
park with incredible views. From these lookouts you can see all of the natural wonders of the region. The field trip was
part of COAR's program of cultural enrichment in association with the government child care agency, ISNA.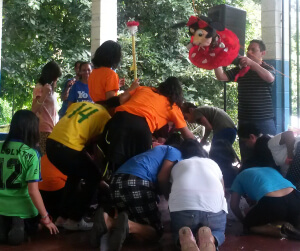 A party at COAR sponsored by the Parrish Jesus of the Mercies.  They came to play with the kids and they brought a cake, candies and gifts.
COAR kids participating in a 5K run that was sponsored by Herbalife of El Salvador. Marta (COAR's Director) has worked
with Herbalife repeatedly to have them sponsor events, offer services or donate items to COAR.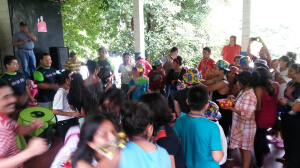 An afternoon event at COAR's Casa Comunal. This was part of a Brazilian Samba party sponsored by
a group called, "Brothers from the MEC" (Matrimonial Encounters Center). They had a mini concert with
drums, flutes and other instruments playing batucada (from Wikipedia: Batucada is a Brazian substyle
of samba . . . and is fast paced!) The MEC also donated a cake, pinata and candies – and the example
of adult men who give of their time on weekends to help children have fun.
Of course, education never stops – two special projects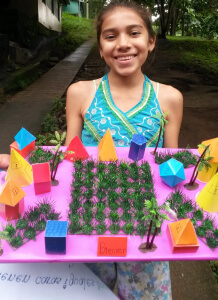 Karla shows off shapes in nature, geometry-wise, very sophisticated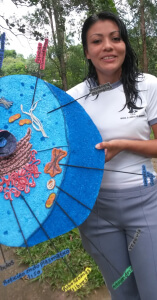 Jazmin shows off a model of a cell