Special Holiday Stories
Christmas Feasting ~ food, never taken for granted
The real meaning of Christmas is never forgotten.
Above, the children re-enacting the Nativity.
A traditional Salvadoran candle-lit
procession (a "posada"), below.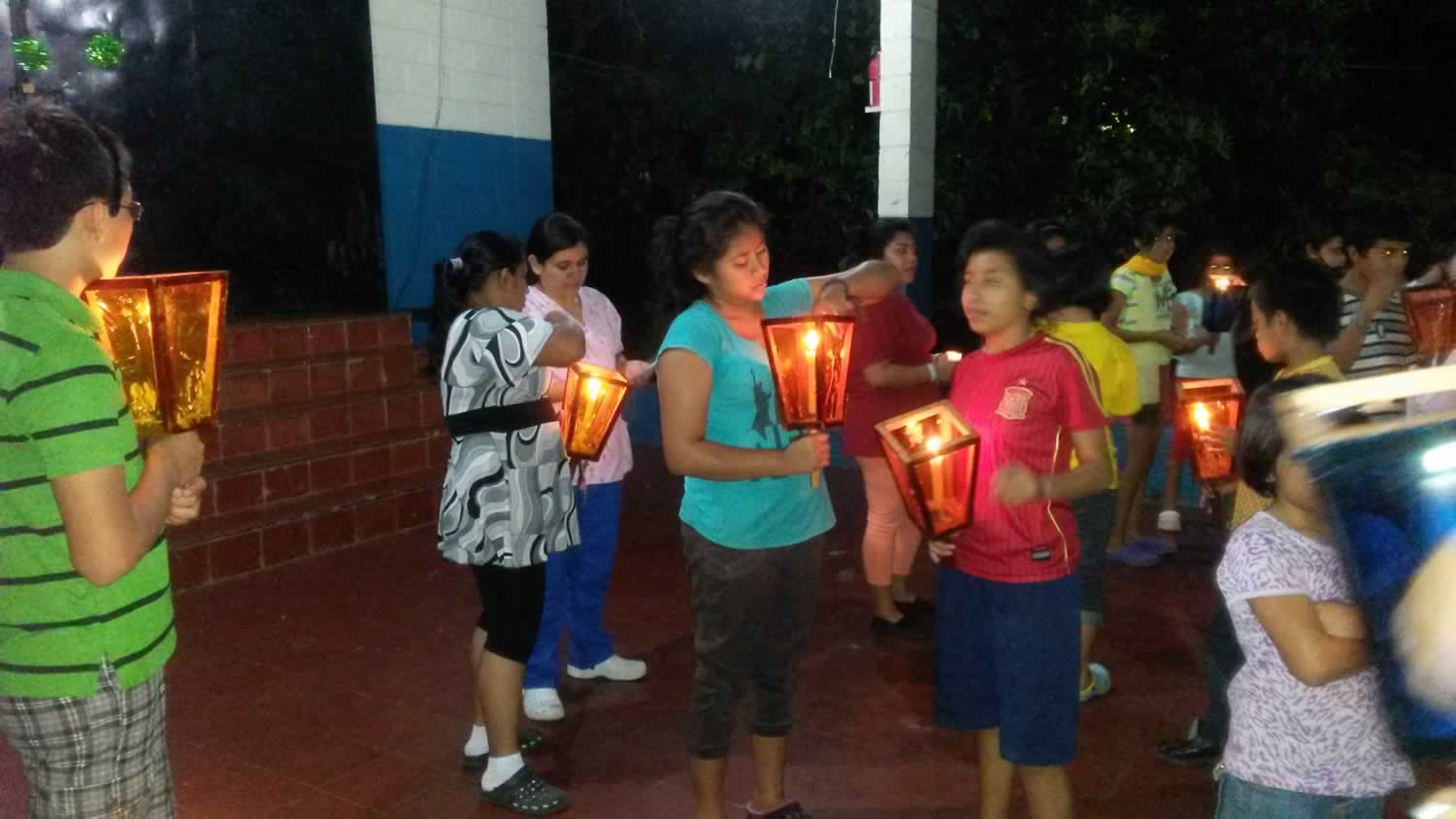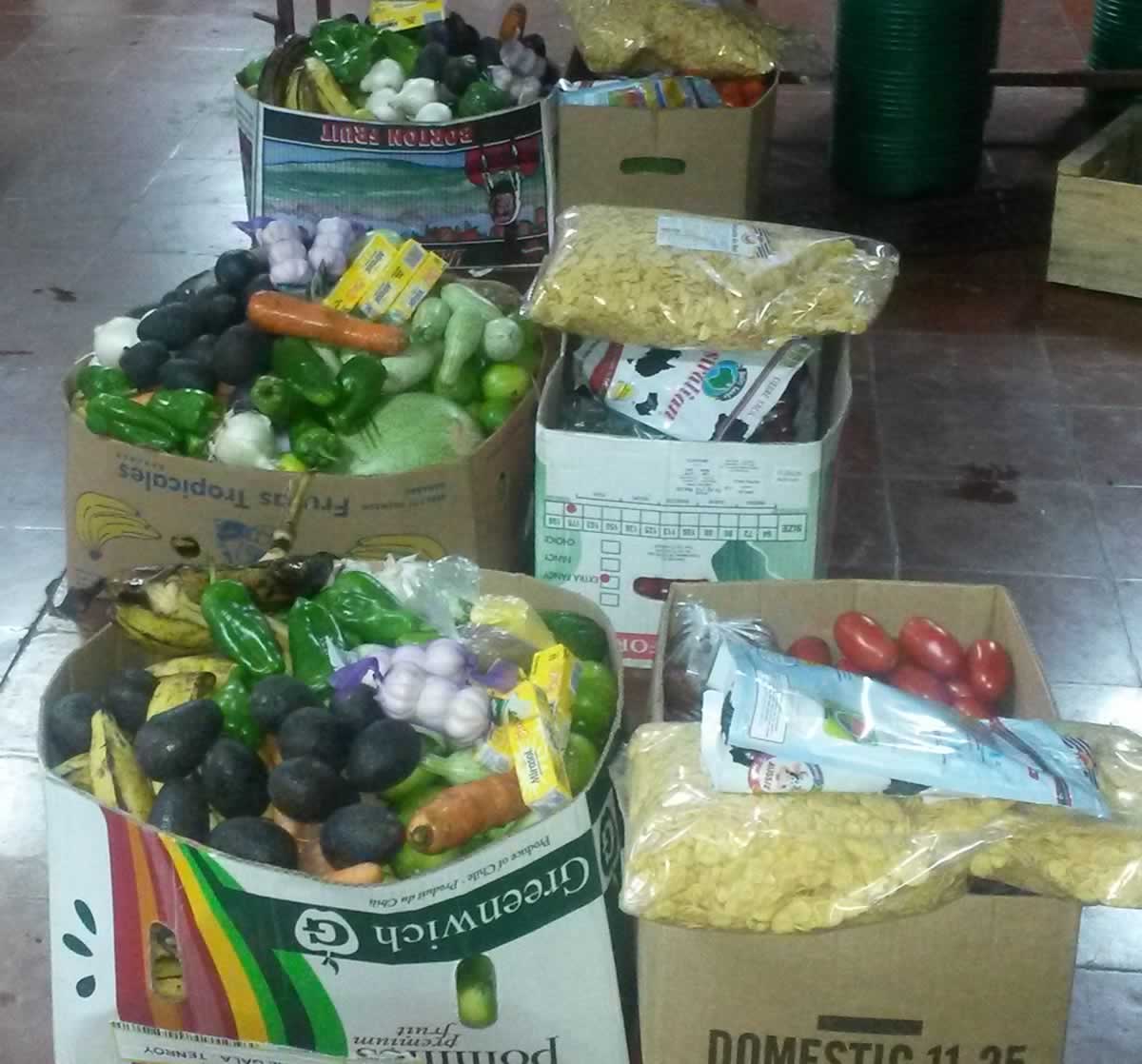 A typical day's food ready for housemother pick-up at COAR's store house.  Our Director, Marta, has been very successful gaining local food donations.  World food price inflation came down last year (the rate of inflation, not the prices, themselves.) However, the drought in Central America is likely to raise them, again. Even so, a local charity brought special gift baskets for the Christmas party.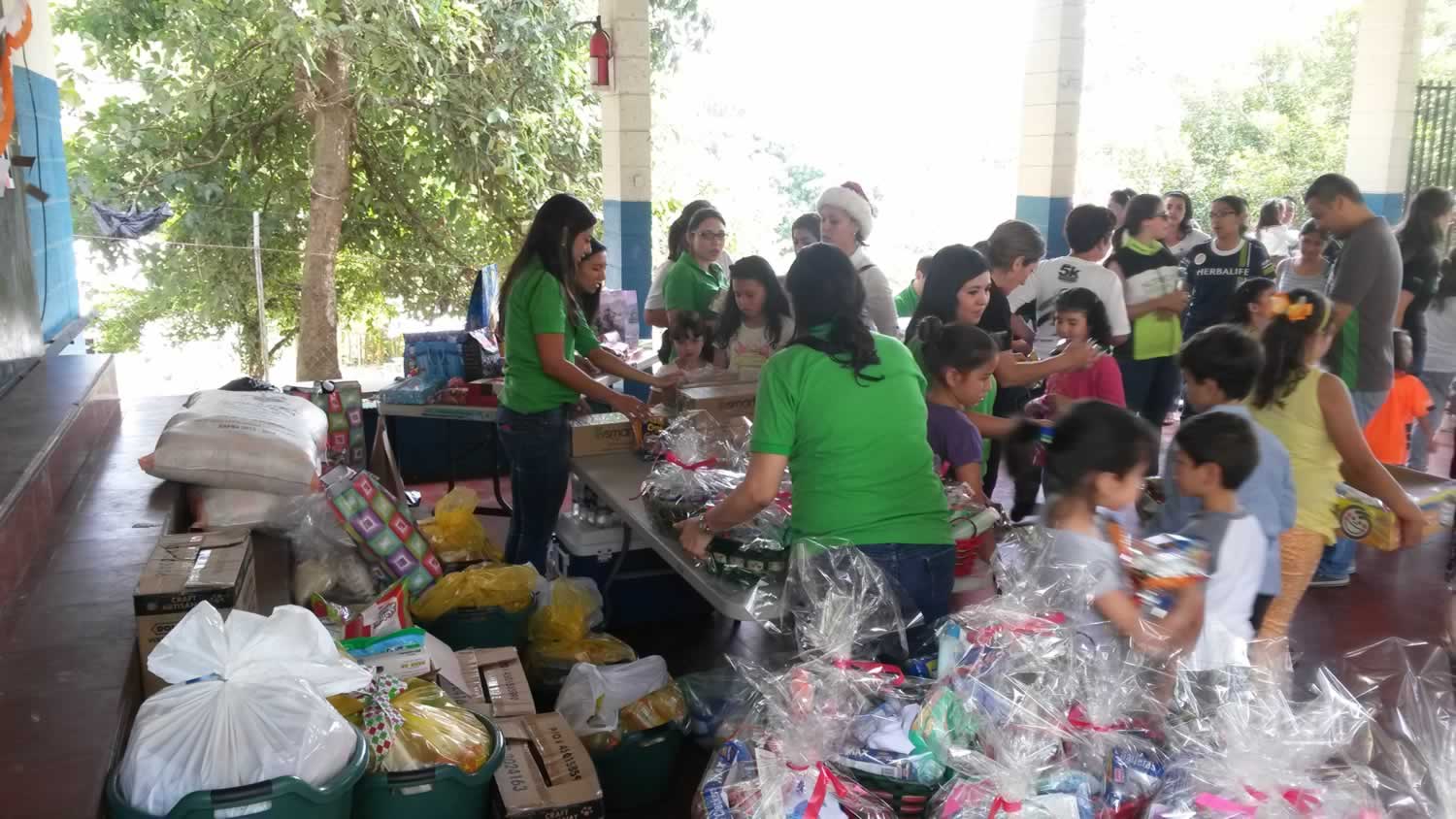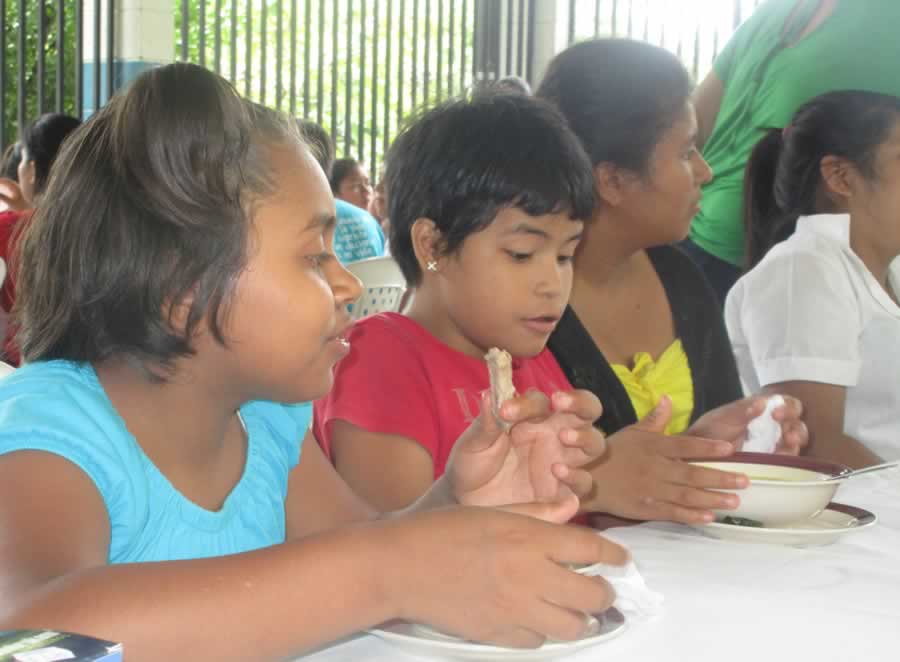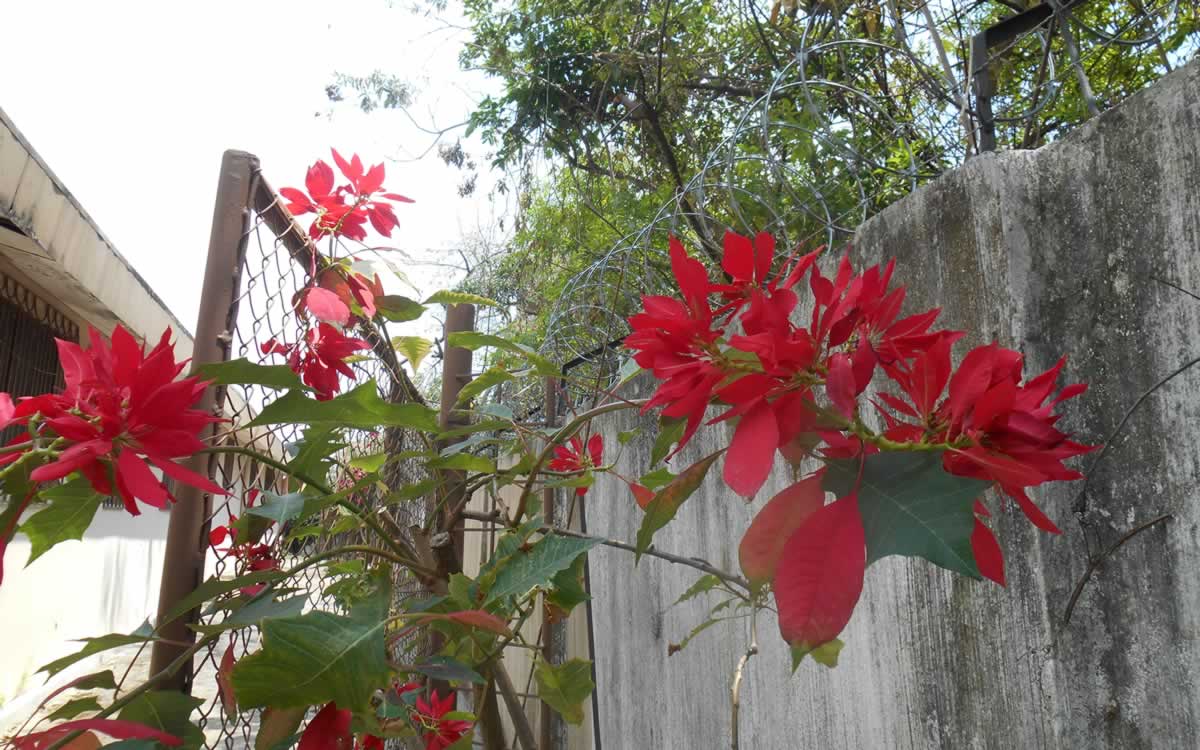 The gift baskets came with the extra cheer of those international ambassadors of childhood, Mickey and Minnie.
Even the poinsettias, that bloom wild all over COAR at Christmas-time, cannot disguise the barbed wire. Your gifts make this safe space for Christmas possible.