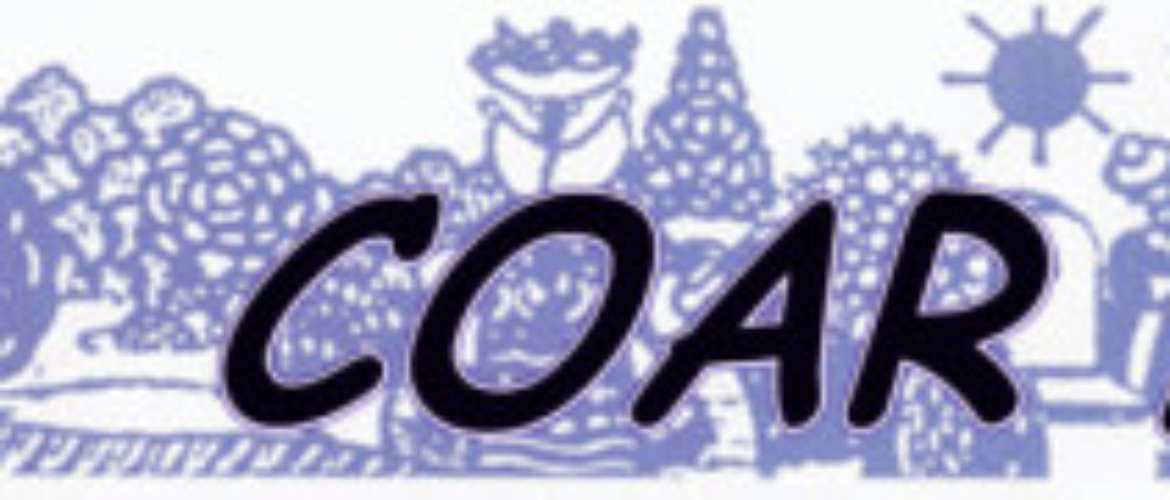 March Newsletter 2015 pages 6 and 7
From the Peace Mission's
Executive Director
By Mary K. Stevenson
If you will indulge me, the memorial gifts below are for
my father, John D. Stevenson, who died on October
30th. What I wrote to those who gave in his memory
seems equally suited to all the COAR children's
supporters: "COAR may seem an odd choice for my
family to memorialize my father, an engineer and
businessman. However, he also wanted the world to be
a better place. The picture of five COAR girls, [below],
could have been his own five daughters, but for our
good fortune to have been born into a healthy family in
a stable country. He and my mother raised us to be
grateful and to work for others. The five girls in this
picture are safe, healthy, educated, and able to laugh.
These are all things that he gave us. And now, thanks
to you, he is giving them to more children in the developing
world. "
Thanks, Dad.
News from El Salvador
The Border Crisis Continues
You may have thought that the crisis of children
at the US-Mexico border has abated since it is
not as much in the news. However, it does
continue. The current strategy is US pressure
on Central American countries and Mexico to
restrict, detain, and repatriate the children.
The consequences have been tragic. Children
returned are murdered by the gangs they are
fleeing. The best hope comes in fixing the
situation that they are fleeing.
John D. Stevenson
Beloved husband of Ellen
Beloved father of Mary, Molly, Ann, Ellen, and Tricia
Beloved Grandfather of 15
Beloved Uncle, cousin, and friend to many
Engineer extraordinaire
by Mary Stevenson and Dwight Hahn
by Molly Pifer
by Anne Stevenson and Mark Bornhorst
by Thomas and Ellen Lucey
by Clark and Tricia Khayat
by David and Judy Curran
by Patrick Markee, Lizzy Ratner, Elias Ratner Markee
by Terry Rossiter
by Catherine Rossiter and Kirk Tolhurst, Thomas and Margaret
by Anne Rossiter
by Jim and Nancy Rossiter's Girls, Carol, Ellie, Julia, Maggie, and Kitty
by Gretchen Krembs-Rossiter
by David and Nicole Bornhorst
by George and Crystal Thomas
by Walter and Patricia Djordjevic
by J.D.Stevenson and Associates, Inc.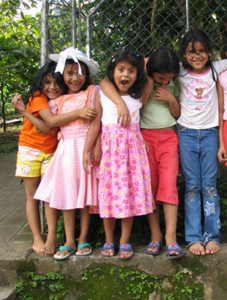 by Robert and Arline Kennedy
by Paul Rizzo and Mara McClain
by Timothy and Nancy Adams
by Paul Wilson
by Elaine McCormick
by Jennifer Chauhan
by Susan Donohoe
by John Merhige
by Robert Sepucha
by Jie Wen
by Donna Raleigh
by Kim Rottman
by Sarah Winters
by John Minichiello
by Philine Gordon
by The American Society of Mechanical Engineers
by ASME ISTD & Snubber Users Group
by Anne O'Neill
by David and Rita Smith
by Mary Defoy
by Neal and Ann Furlong
by Ann Marie Hawkins
by Ann Kelley
by Karen Kelley
by Stephen and Mary Koleszar
by Ann Marie Zaller
by Kristin Kumnick
by Sebastian and Mary Cook
by Lewis and Maureen Lanza
by Marcia J. Mauter
by Fr. Robert Sanson
by Michael and Gretchen Walsh
by David Osage and Claudia Woods
by The Tsivitse Foundation
by Stephen and Helen Burns
by Jennifer Huang
by Richard and June Nosan
by Marjorie Ritchie
by Rita Jean Rudmann
by Martin and Terry Tusim
by Philip and Kathleen Guban
by Daniel and Sandra Schmidt
by John and Molly Power
by John and Carol Selis
by Shelly Zemelman
by Brett and Susan Huckellbridge
by John and Pat Shields
by Center for Pastoral Leadership
by Cleveland Metropolitan School
District, Psychological Services
by Bob and Mary Lucey
by Ronald and Wendy Busch
by Thomas and Marsha Walker
by David and Jacqueline Schmidt
by Eileen Sadowsky
by Sally Conley
by Cathlee Equale
by QDR Subcommittee
Honorary Gifts
Fr. Douglas Koesel
by a friend
A Christmas Gift for his grandnephews and
grandnieces, Madison, Cooper, Mason, Samantha,
Alayna, Emma, Quincy, Kyle, Conor, Mia
by Fr. William Padavick
Rose Marie Siarka
by Richard and Rita Danks
Fr. Joe Muth
by Helen Haynie
Fr. Bob Sanson
by Keith Bak
Sr. Sheila Marie Tobbe
by Andrew and Sharon Bramante