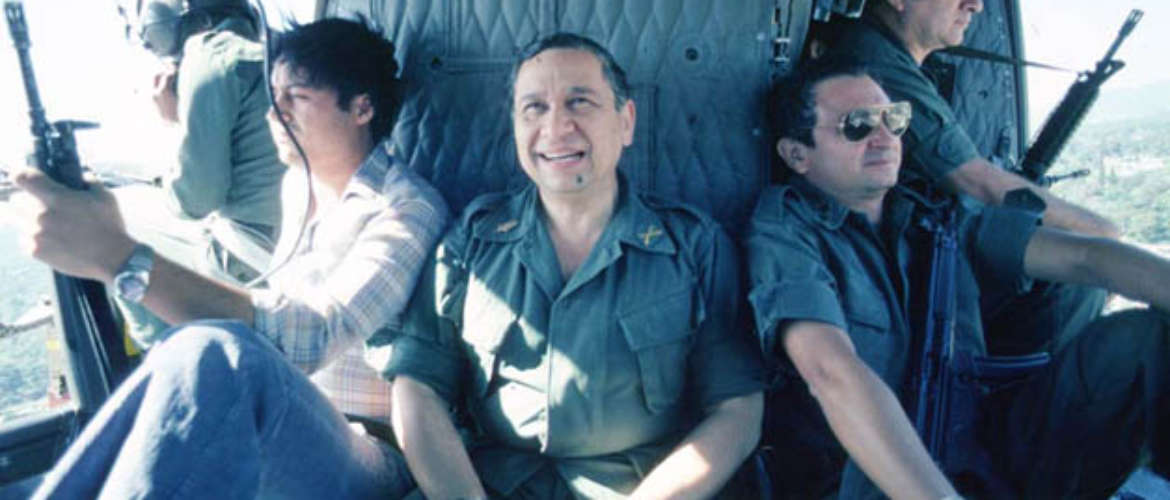 Salvadoran General Faces Deportation
Salvadoran General Faces Deportation Related To Massacres And The Murder of US Church Women.
Apr 17 – A former Salvadoran defense minister faces deportation after a U.S. judge in Miami found that atrocities committed by troops under his command were not fully investigated, much less prosecuted. Those atrocities include the killings of Salvadoran Archbishop Oscar Romero, four U.S. churchwomen [two from Cleveland, OH], and more than 1,000 peasants at El Mozote, the worst massacre of civilians in contemporary Latin American history.
In a lengthy 66-page ruling that covers several years of the country's bloody history, Immigration Judge Michael C. Horn found Feb. 26 that former Gen. Jose Guillermo Garcia protected death squads and "assisted or otherwise participated in" torture and assassinations during his tenure as defense minister from October 1979 to April 1983…
The judge concluded that as the head of the armed forces and the most powerful person in the country, Garcia took no measures to stop the atrocities that he "knew or should have known" were being committed, given that "dead bodies bearing signs of torture were heaped in piles on the streets of the capital city, along well-traveled highways, in shopping centers, and in parking lots of prestigious hotels. Tortured corpses, some beheaded, some dismembered, were left to decay in the Playon Body Dump, accessible only with the consent of the military…"