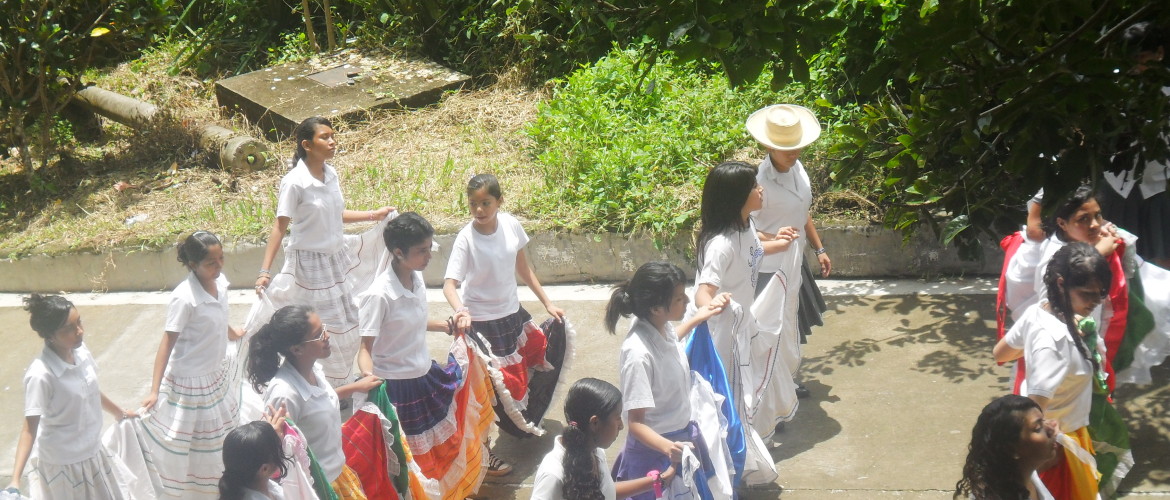 Salvadoran Independence Day at COAR – Sept. 15th: Celebration & Education
How about taking a quick pop quiz:  Do you know your world history?
July 4th, 1776:  Declaration of US Independence signed, officially declaring the independence of the US colonies.
July 14th, 1789:  French National Day (Bastille Day) commemorating the steps leading to the French Republic.
September 15th, 1821:  Latin American Independence gained after an 11 year struggle to end Spanish Colonial rule.
Each September 15th, COAR's school sets aside their normal curricula to focus on patriotism, history, civics and an appreciation for the neighboring countries who also share the same Independence Day.  It took decades for Latin America to form the independent countries that we know today but the entire region celebrates the same day, September 15th, the day that marks the end of the 329 year colonial rule by Spain and self-rule by the Americas. Technically, El Salvador was officially independent of all regional powers in 1841.
Independence Day at COAR usually begins with a parade from the heart of Zaragoza (local town) up the main street and into COAR's assembly area.  Once convened, the morning is usually filled with a celebration not only of Salvadoran history and traditions, but also, the history of the entire region.  The children present folk and colonial dances.  There will be music and singing by the COAR band.  Children from all different grade levels will lead the congregation in a civics lesson that includes the national anthems, flags, and symbols held dear by El Salvador and all of its neighboring countries.
As an American (US citizen) whose Independence Day is uniquely "ours alone", it is truly interesting to see how COAR not only celebrates its own unique and rich history but also educates and respects the traditions of its neighbors.  Sitting among the 900 children each year, I often wonder how much our own US children could tell us about our neighbors' symbols and history.
So, your homework, should you choose to complete it is:  on July 4th, light a sparkler in honor of the founding of the  1st democratic society since ancient Greece circa 499BC.  On July 14th, drink a glass of wine to honor the French who championed the "Rights of Man" (1789 document) bringing universal rights to Europe after milenia of rule by emperors, barbaric clans, and kings.  And, finally, on September 15th, take a moment to appreciate the universality of democracy inspired by US & French intellectuals and revolutionaries and paid for through blood and sacrifice from Maine to the Tierra del Fuego at the southern tip of South America.