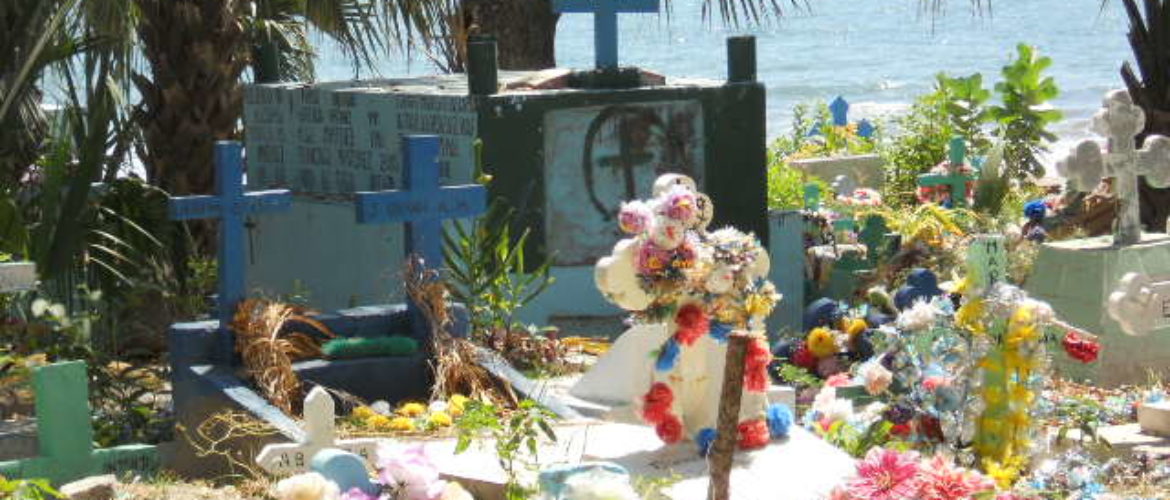 Surrounded by Gang Violence: Can Hope & Peace Be Nurtured?
March 26th, 2015, 1am: violence and bloodshed shatter the Salavadoran night in our neighboring town of San Jose Villanueva. This quiet, unimposing, hillside community just a few minutes from the Pacific coast to the south and COAR to the west, erupted in bloody violence as the Salvadoran National Civil Police entered the town that it had been monitoring for over 3 months.
As the PNC (national police) entered the town, an unknown number of gang 'spotters' alerted the gang that the police were on their way in and gunfire erupted. After 45 minutes, 1 police officer was wounded and 8 gang members were dead. Instead of mangos on the street, police recovered 2 M16 machine guns, 2 shot guns, and 2 pistols.
Just a few years ago, San Jose Villanueva was a peaceful hamlet free from the gang violence that is destroying civil life in Latin America. But, with the departure of the town's respected Catholic priest, the gangs moved right in. Within months, there was a noticeable gang presence.
Residents knew that each car that entered the neighborhood was being monitored by gangs. People kept their heads down and tried to go on with life as normal, as best as they could. But, there is no escaping violence. If you are a teenager in Latin America, the gangs will find you and they will recruit you. Saying "no" to the gangs often leads to death. If you won't join their gang, they will make sure that you can't join another gang. There are no simple answers and only heartbreaking truths.
Four days have passed since gang violence erupted in San Jose Villanueva. Across the highway, in Zaragoza, the town has been spared so far from this level of recruitment and violence. But, the kids who attend our school come from all of the surrounding towns, villages, and neighborhoods. We can only pray that the local Catholic church, healthy civil authorities and stable local institutions can continue to set a positive example and keep the gang presence out.
COAR was born out of the violence of the Salvadoran Civil War. 35 years after its founding, the war is over, civil government is improving year after year, but there is a new threat beyond poverty that threatens the children: gang recruitment and gang violence.
The Community of Oscar Arnulfo Romero prays for peace and justice. We strive to create a safe space in a world of violence where kids can be kids – where children's laughter and joy are as common place as the bird songs among the mango trees.
We pray for peace; nurture hope; and strive to insulate the next generation from the ever encroaching violence. We hope that by posting this article and attaching the links below, we can help shed some more light on the terrible PLAGUE that is growing.
Whatever your politcal persuasion, what we all understand is that kids should be laughing and playing ball with friends on a sunny day. But, for so many kids in Latin America, this vision is simply not a reality. Hopefully, COAR will always be a place of safety amid such terrible turmoil. Please help us to make that possible…
Consult the following links for more information about this recent incident (Spanish language): http://www.elsalvador.com/mwedh/nota/nota_completa.asp?idCat=47859&idArt=9557008
http://elveedordigital.com/noticias/internacionales/6224-ocho-pandilleros-muertos-en-enfrentamiento-con-la-policia-en-el-salvador