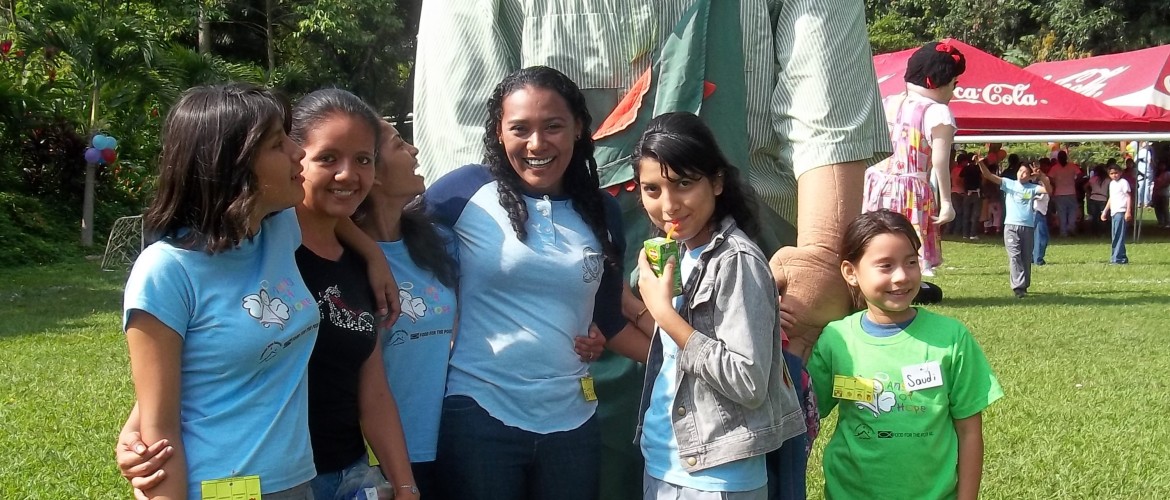 Vamos de excursion! Let's go on a field trip!
It can be hard to be a kid, you know?  Especially, if you live in foster care.  You wake up at 5am each school day so that you can shower from a pipe drawing cold water from the well, dress and eat breakfast before school – which starts promptly at 7am!  Then, assuming you are not in high school yet, you have classes until noon when you walk back to your home, set the table, and prepare for lunch.  After lunch, time for some chores and then homework time. Before you know it, it is time to set the table and prepare for dinner.  Then, a little time to talk to your friends before bed – by 8pm.  No video games, no karate, no private horseback riding lessons.  No cell phones, Facebook, Twitter or social media.  Lights out!  Life as a kid in the 3rd World certainly is different from life in Suburban America.
But, at COAR, we try to educate and heal the whole child!  From time to time, our local director is able to schedule free off-site field trips.  These trips have included visits to the local volano for a hike, a trip to a local water park, an outing to the mall to see a top grossing movie hit (theater-donated admission), or visits to one of many local parks, parades and festivals.
Some foster care programs seem to have been birthed from a Charles Dickens novel, "please, Sir, may I have another …".  But, while COAR is frugal with every penny from our donors, we try to create time for the kids to be kids.  After 35 years of service to children, we have seen that while it is important to 'save a life' – for our kids to grow up to be productive citizens and improve life in their own country, they need more than just shelter and food.  They need love, compassion, games, friendship and a chance to be a kid.
Why do we want to give our kids a chance to play and laugh?  "Play is so important to optimal child development that it has been recognized by the United Nations High Commission for Human Rights as a right of every child" (UN General Assembly Resolution:  20 November 1989).  We have found that many of our kids supress the years of abuse and violence that they suffered.  In spite of living with other kids, few kids ever talk about it – even among themselves.  Structurally, COAR works with the children through art, music and drama therapy in our new Therapy Center (recent donation).   But, through unstructured play – the kids can just be kids.
And, …isn't that how it should be?