The first time I heard about El Salvador, a friend of mine in grad school was telling me about a mission trip he'd taken with the Newman Center at our university. I'm sure he's told me a hundred different things about his trip over the years, but what I remember most is his story about the VERY fresh chicken they had for lunch one day.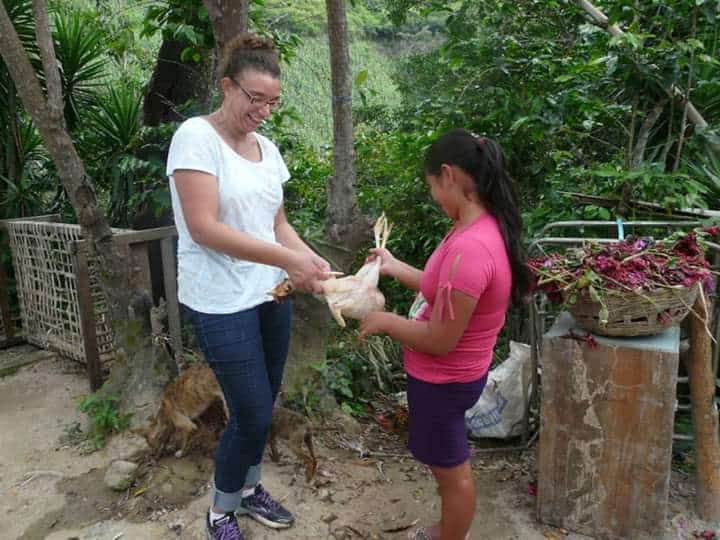 All chickens aside, his stories about El Salvador piqued my interest. Here was a country that had never showed up in the cultural insets in my Spanish books, was only the size of Massachusetts, and seemed to be best known for its pandillas (gangs). Nevertheless, when the opportunity arose for me to visit, I didn't hesitate. My dad complained that I never went anywhere "boring" – but there are so many "interesting" places to see!
Despite what I'd learned in the intervening years, nothing prepared me for actually BEING in El Salvador. Aside from the heat, which hits like a wall as you step out of the airport, I just felt something different in the atmosphere. The next day, as we sat around during breakfast, our host, Fr. Rafael Fuentes, shared some words of wisdom.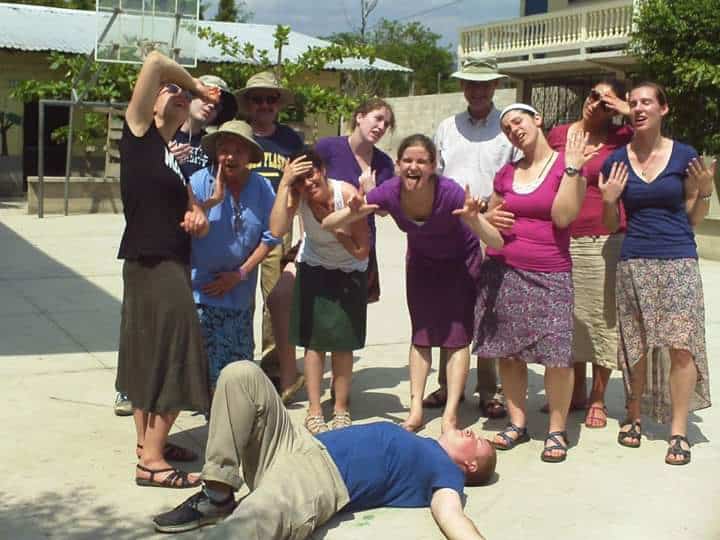 So I tried. I still am. The first week I ever spent in El Salvador was filled with a visceral realization of poverty, of a war whose effects had faded minimally in 22 years, and of a people of indomitable spirit, bolstered by the sacrifice of the man they had already named Saint, years before his canonization – Archbishop Oscar Romero.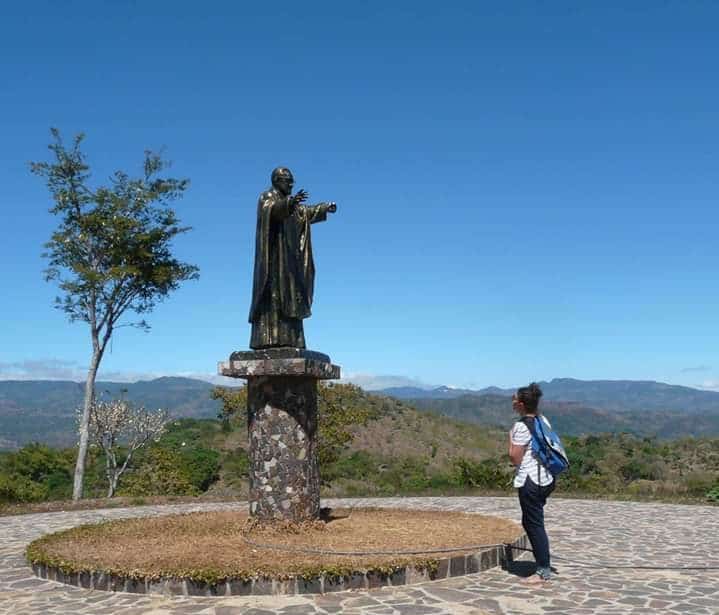 When I returned nine months later, to offer a year of service at the small, rural, Catholic grade school that Fr. Rafael had founded 5 years earlier, I would slowly come to realize that what I had felt when I first stepped off the plane didn't go away with time, but rather became more recognizable. It resolved into the living spirit of St. Romero. He once said,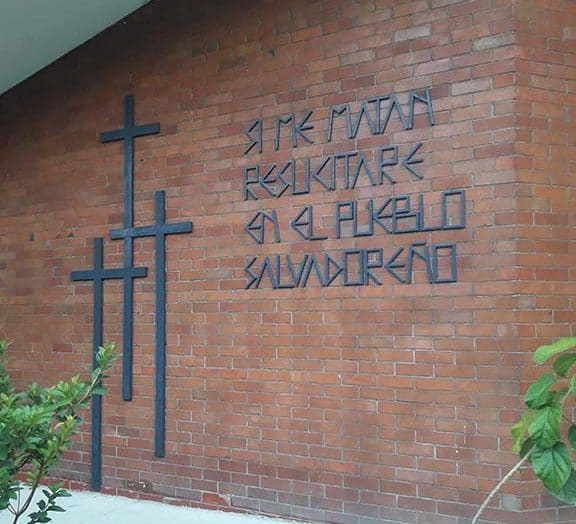 And he has. His spirit, made manifest in marches, keychains, street names, posters, busts, slogans, and t-shirts, still resonates most strongly in his people. In some ways, his sacrifice is one that many people share. "How many children do you have?" I once asked my friend Milagro's mother. "I had seven," she replied, "but I lost one in the war." But I lost one in the war. And my friend Carlos, when I asked him about his siblings, "We were ten, but we lost one in the war." But we lost one in the war.
To me, St. Romero's legacy, however, is not one of sadness, invoking the pain suffered during the war years, but rather, one of inspiration. Romero fought for peace and rights for his people. His legacy calls to us to do the same, to never stop fighting for the poor and the marginalized, to be, as he said, a voice for those without a voice.
When I say that Romero's spirit lives on his people, there are two ways I have seen this take shape. The first is in the every-day, the little things that people probably don't even think about until an outsider connects the dots. Vladimir lent me his well-worn Piezas de un retrato, a thousand and one vignettes of those who interacted with Romero throughout his life. Carlos incorporates Romero's homilies into his language classes. Mila keeps the keys to her bakery on a little wooden fob etched with Monseñor's image. Even her sister, who is the most eminently practical woman I have ever met, not to mention frugal, pulls on a Romero t-shirt once in a while. And what is incredible about these people, people my age, is that they were born AFTER his death. None of them heard his homilies live on the radio or met him as he traveled around his diocese. None of them saw how he was murdered during Mass. None of them watched the bloodbath that occurred at his funeral. Everything they know about Romero is second-hand, but nothing about their love for him is.
Then, there are those who have taken St. Romero's exhortation to be close to the poor to heart. In his homily on February 5, 1978, Romero told listeners,
Fr. Martin Maier, a Jesuit priest who once served in El Salvador, calls to us in his reflection on Romero's canonization,
This is the gift of St. Romero, the gift of Christ. A love that is stronger than death. A self-gift that has inspired others to continue walking in those footsteps. Others like Fr. Rafael who opened a low-cost clinic and a school for the poor. Others like Fr. Ken Myers, who founded a home for war orphans. Others like COAR's current director, Marta, who continues to serve El Salvador's most vulnerable and continues Fr. Ken's legacy. Others like you and me, who in our own humble ways give of ourselves in our concern for those who are suffering.